I was picking shaving gear in my mind for such eventuality and I was surprised how easy it was this time round. In the past I have struggled to pick a single razor, never mind a soap lol.
So we go:
Razor: Rockwell 6S 2/4 plate - easy pick
Soap: Art of Shaving tallow ( the original) I've been on holidays for a month with this soap and I know that it will do very well for me.
Blade: Pherma Sharp it is what I use 95% of the time.
Brush: This was difficult but I went for my Shavemac, I quite like synthetic brushes these days but this Shavemac is reliable
Bowl: the Suribachi.
Aftershave: Unscented thayers witch hazel and Proraso Red.
That would do me nicely I think
What's your choice?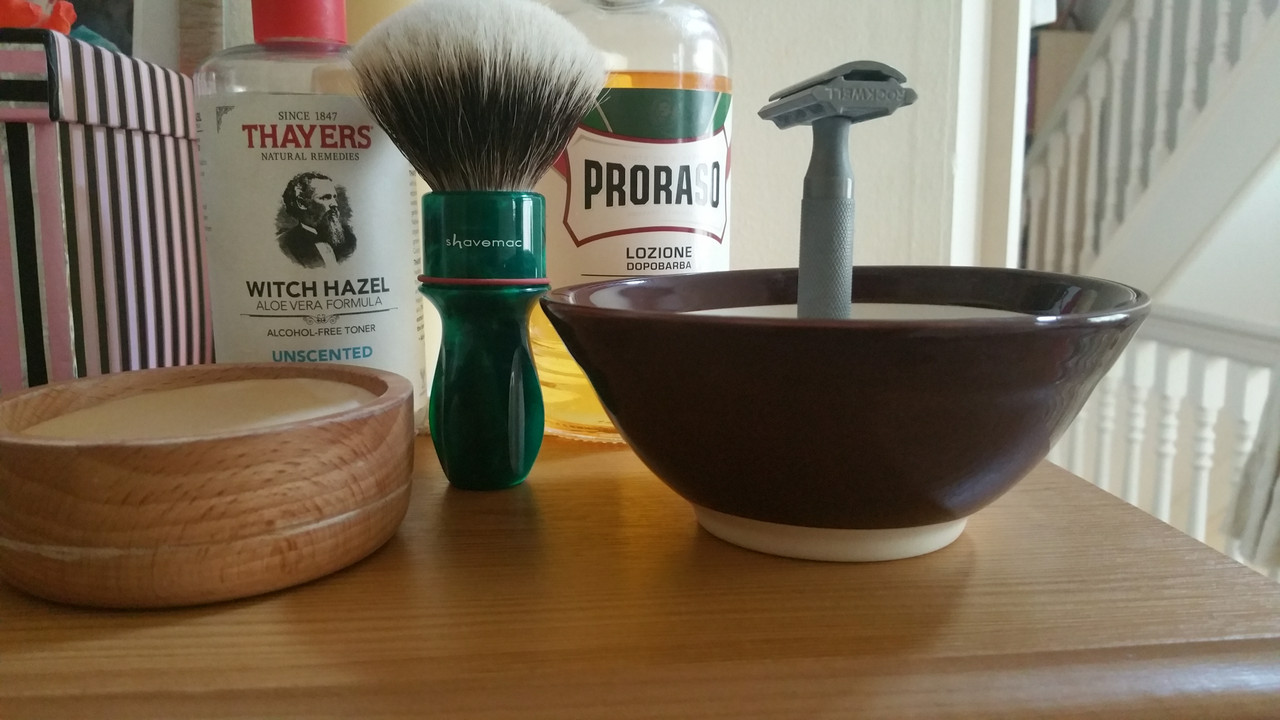 https://postimages.org/
Last edited: